Dick Miller Memorial

R.I.P. Dear friend...


click on photos to enlarge in new window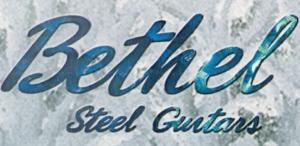 Skip Mertz
This is by far the most beautiful and best built steel I've even seen, played or owned The woodwork and machining is UNREAL. Dick really outdid himself on this one. 9 and 6, Sealed bearings on crossshafts and pedals. Everything polished to mirror finish. Cocoa-Bolo sunburst with real pearl inlay.
Jerry Roller
From: Van Buren, Arkansas USA
Dick Miller was a great guy!!! I wish I had gotten to know him better. I bet this is a great guitar.

Herb Steiner
From: Briarcliff TX 78669
Dick Miller was a good friend, and a great craftsman. That is one beeeeyouutiful guitar Skip has. That would probably be a guitar for the rest of your life, right there. The first Bethel guitars were made in the mid-90s by master craftsman Dick Miller, a good friend and monster steel player that passed away too soon. Back in the early 80's Dick and Terry played twin steels together in a band at Sam's Casino in Las Vegas.
Dick built the first rosewood/maple Fessenden for me back in 1995. Soon after that he began making the Bethel. A totally awesome sounding guitar that I mistakenly sold to Wayne Franco some years back. Then Wayne, whom I thought would have better judgement than I Wink, sold it to someone else as well. Don't know who's building the Bethel now but I'm sure they're great guitars.

Bob Carlucci
From:Candor, New York, USA
I played a Dick Miller built Bethel. It belonged to a friend named Todd Kapegian who died a few years ago.. It was the best built steel guitar I have ever seen, and I have seen a lot. Absolute perfection in workmanship. Eye popping precision.
I might be wrong, but I do believe that particular guitar found its way back to Terry.

Prototype for the Bethel Steel Guitars built in 1995......

Friends and business partners in Bethel Steel Guitars, Terry Bethel & Dick Miller