The Band

Terry Bethel

Bob Garrett & Buddy Lewis
Charlie Steichen

Steve Mitchell & Cathy Smeenk
Kevin Haffee & Eddie Lane
L-R Cathy Smeenk & Eilene Mitchell who led us in singing Happy Birthday to Wanda on right
Crowd 2

See you next time...Untill then Keep Steelin!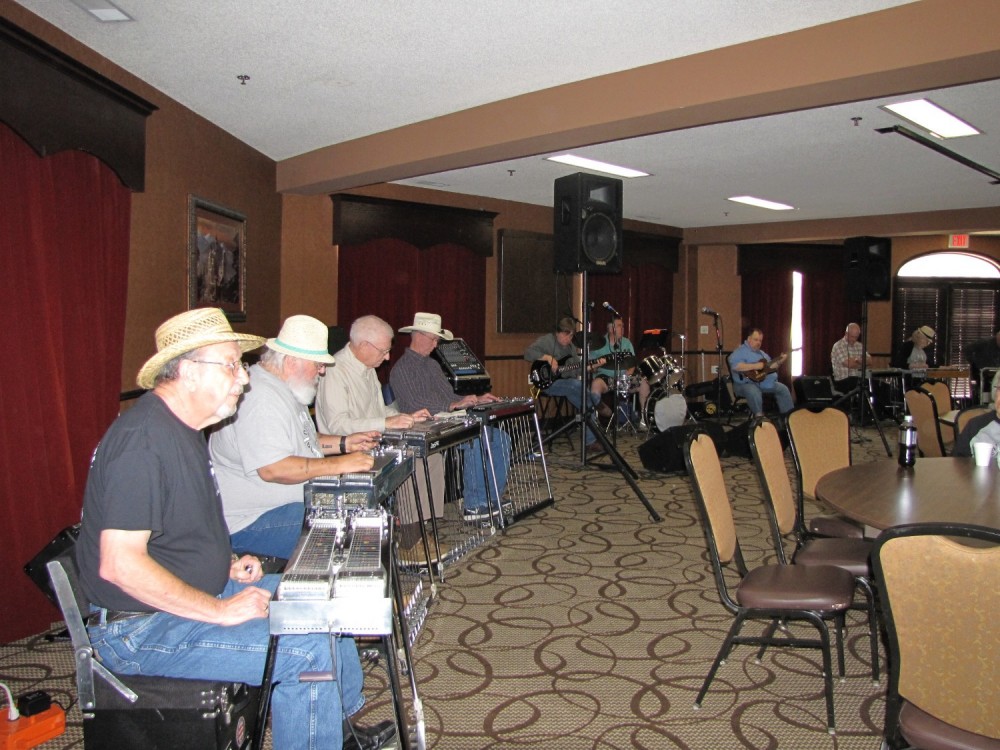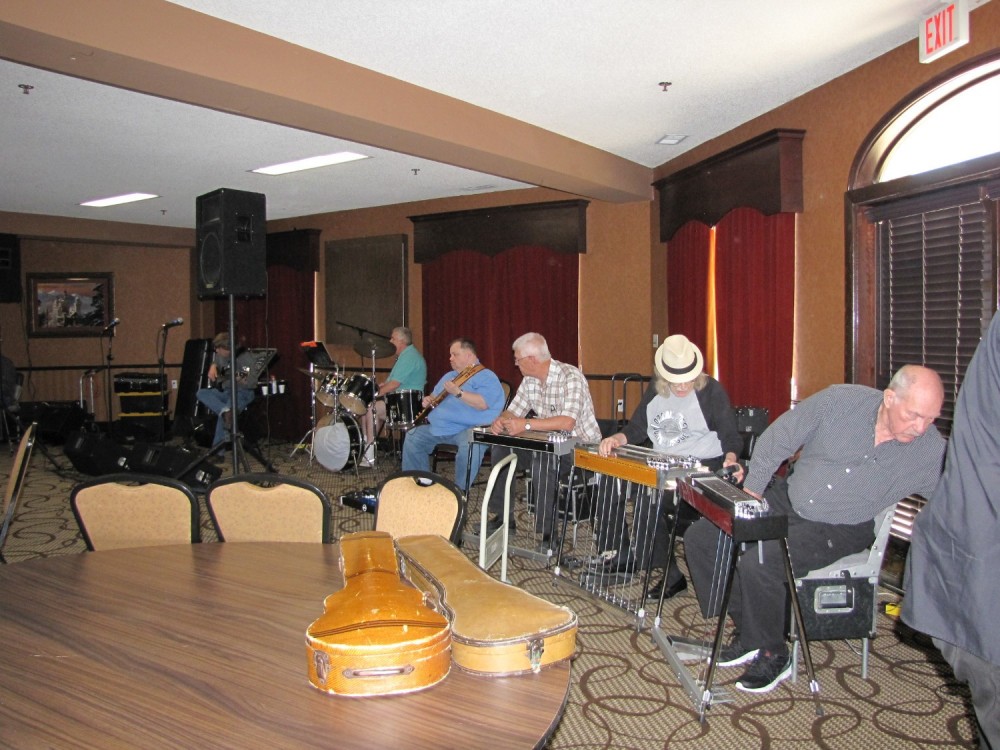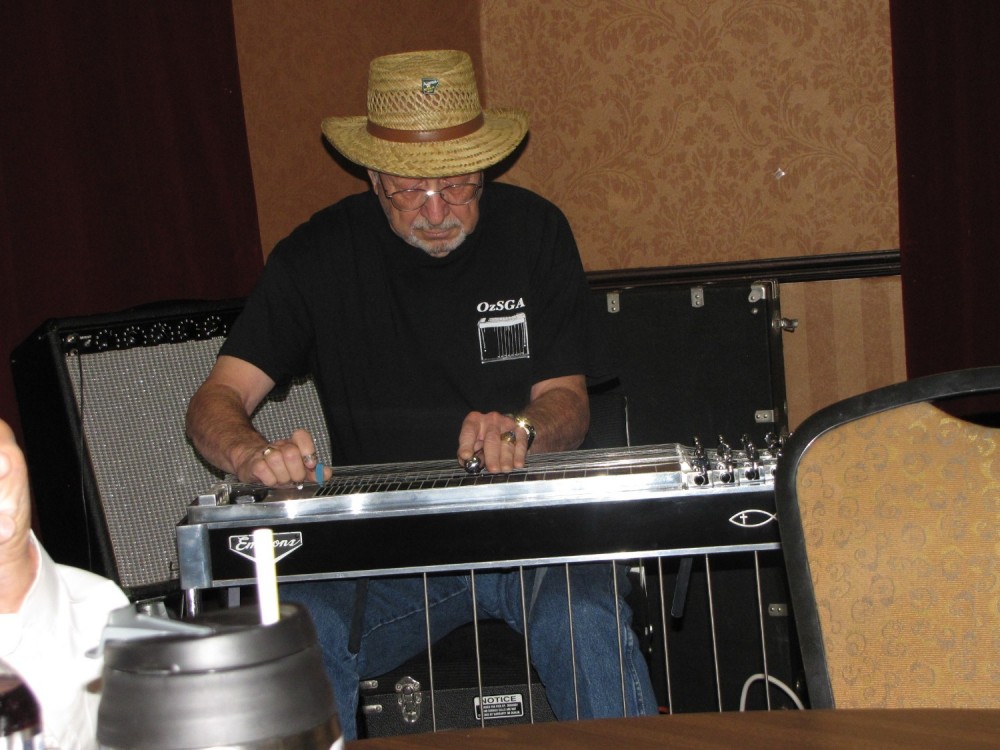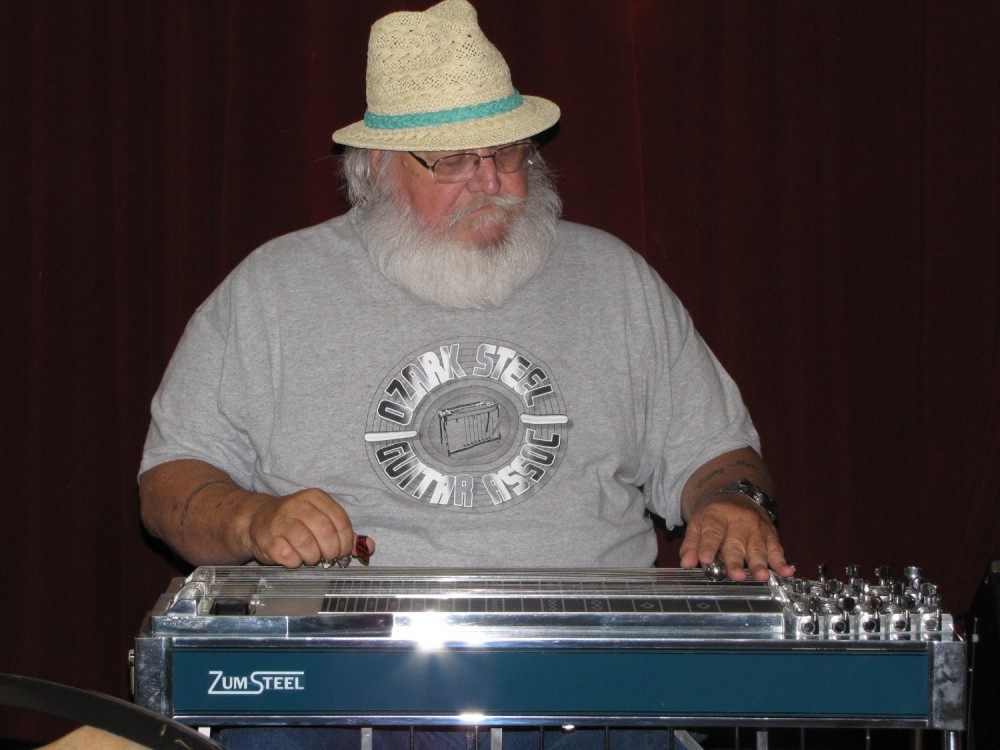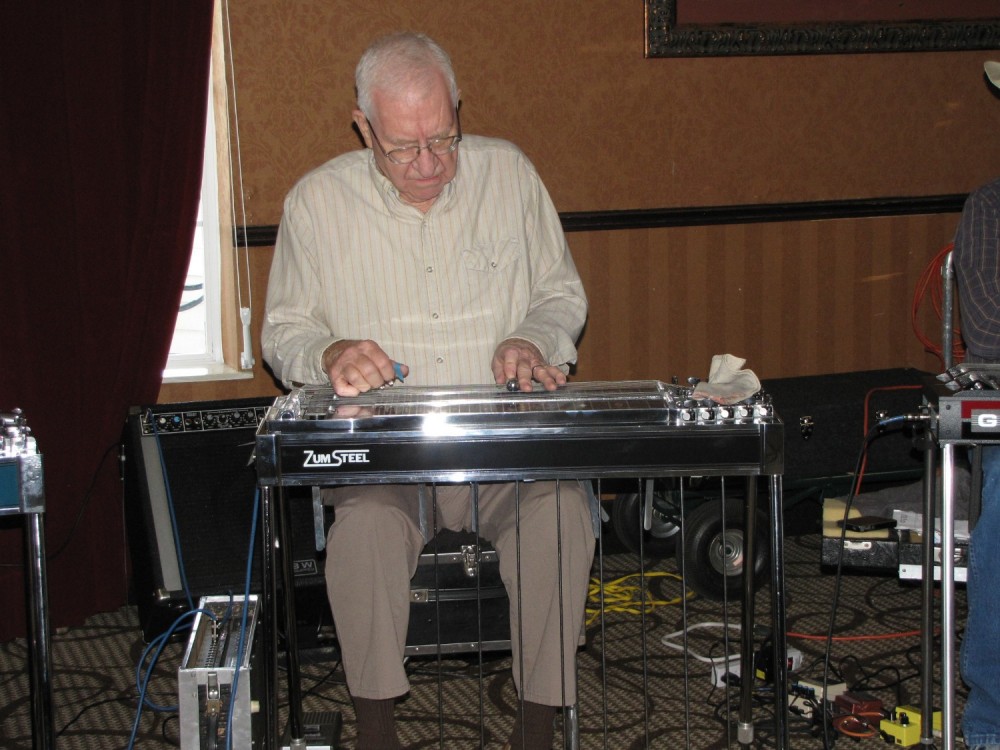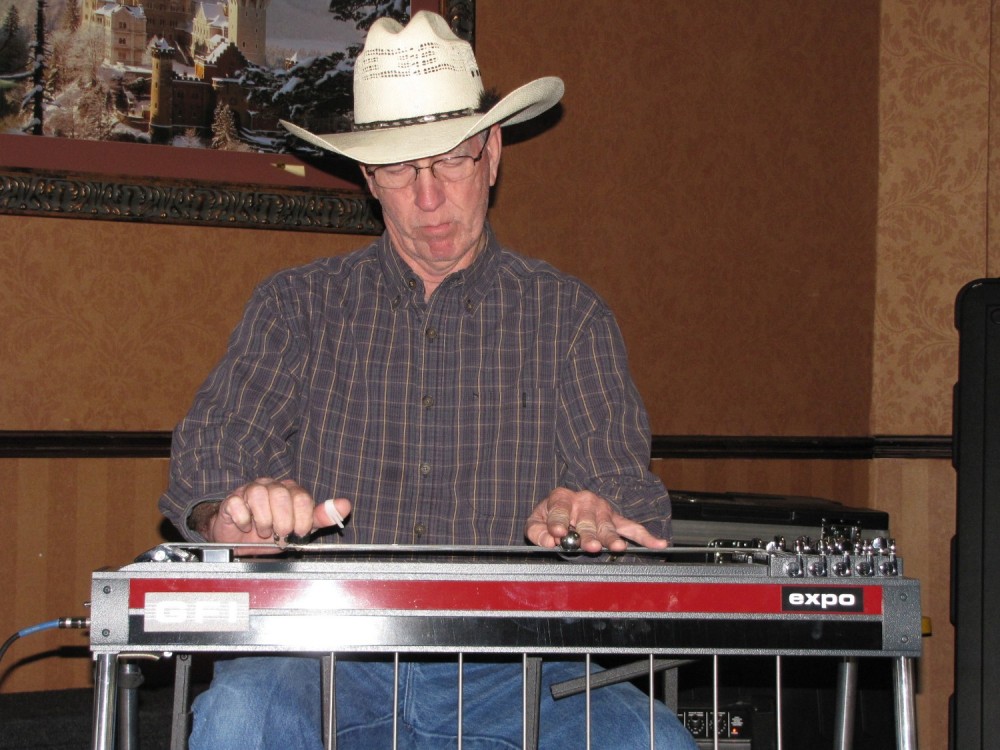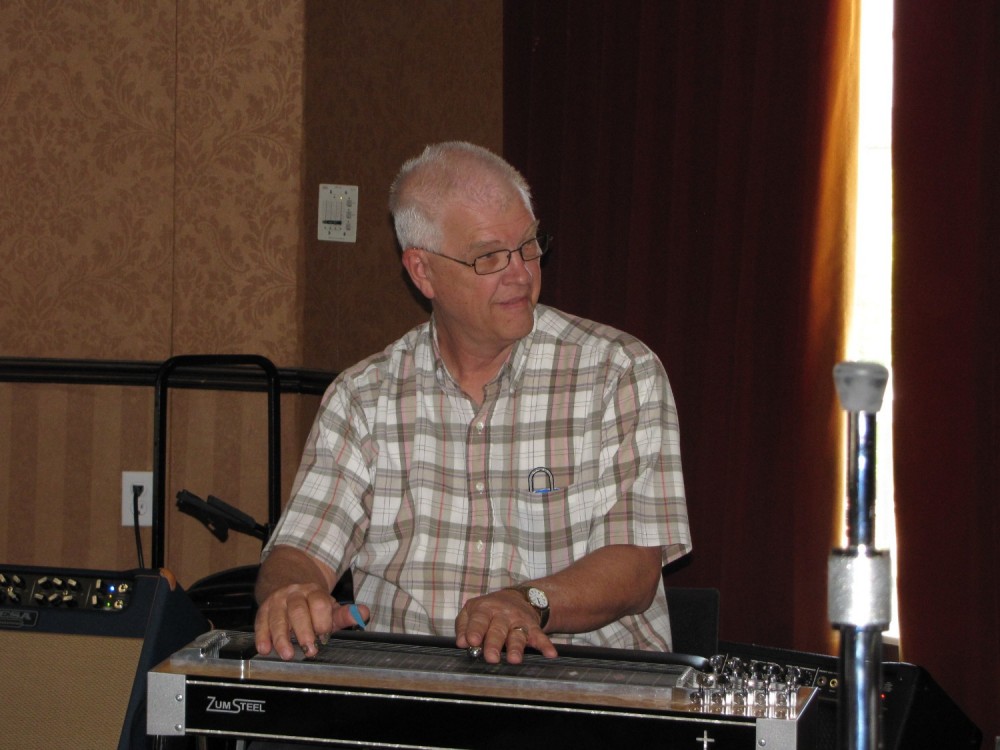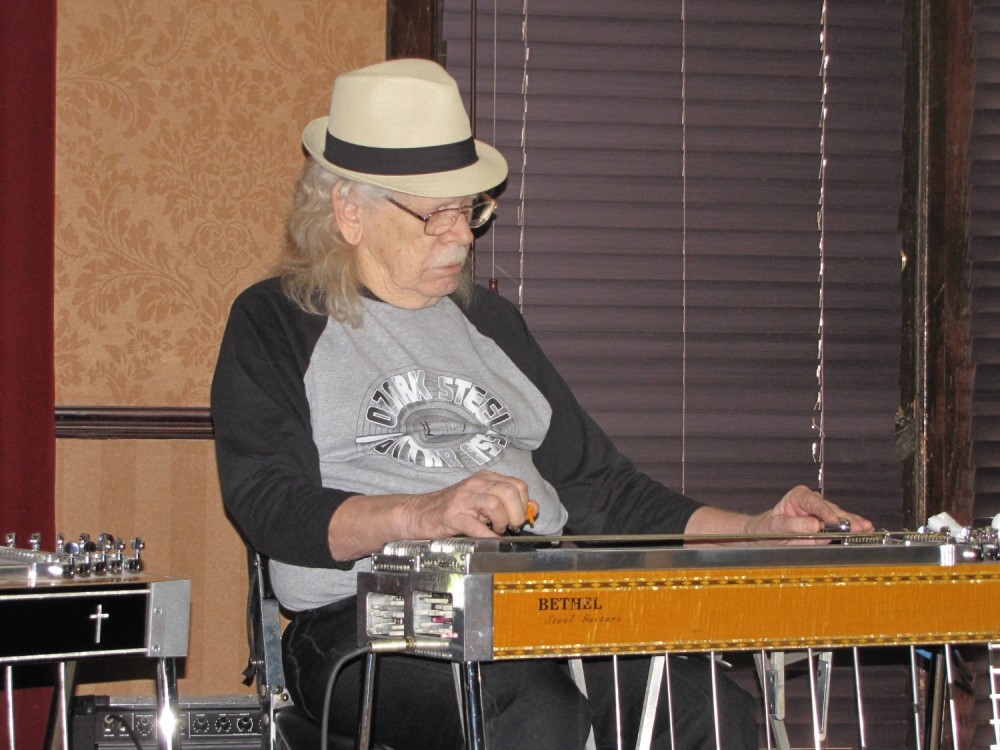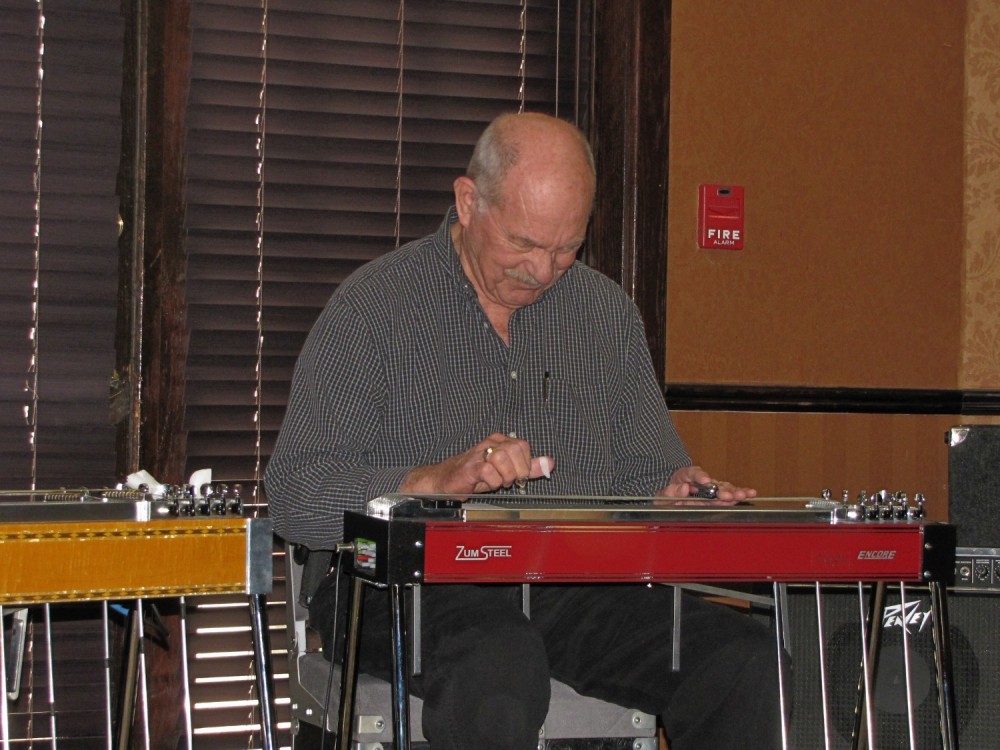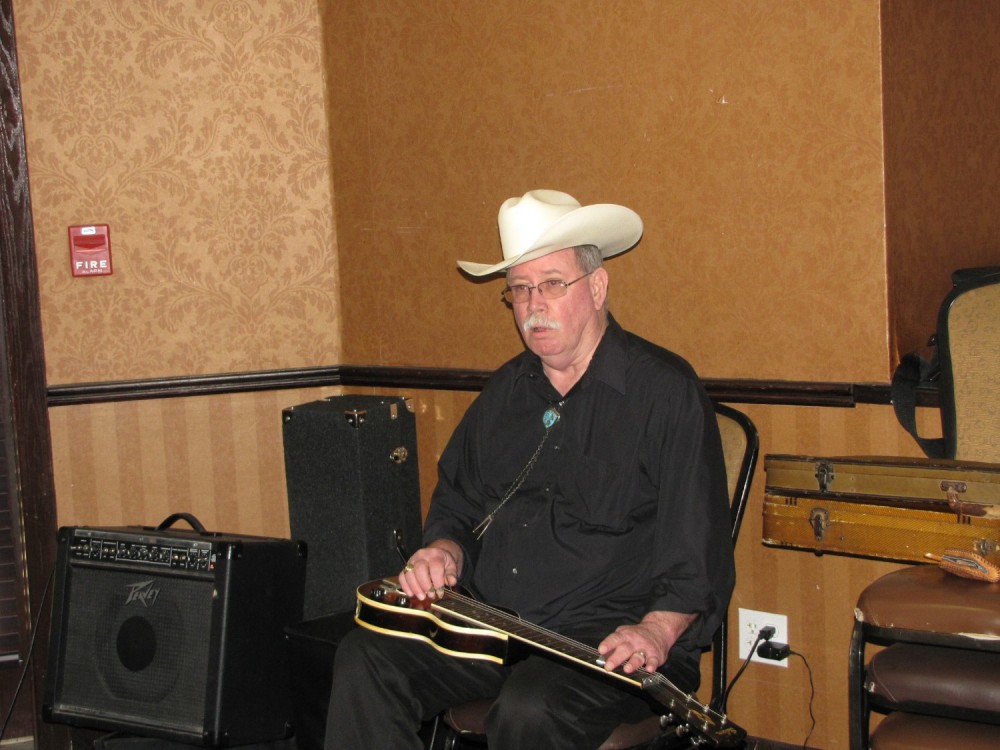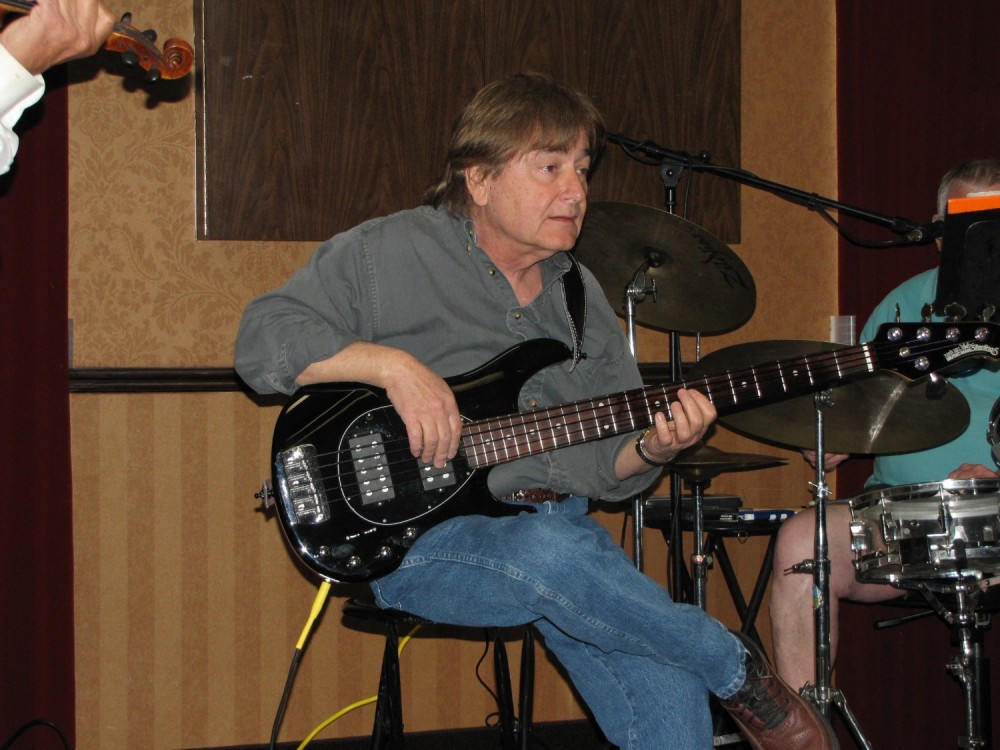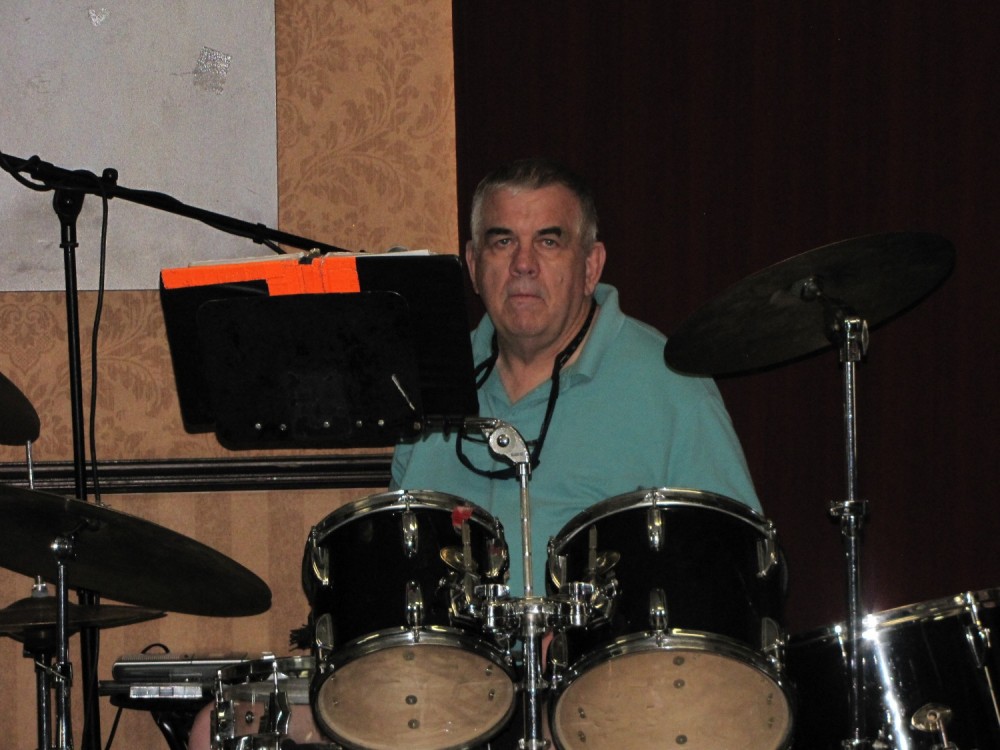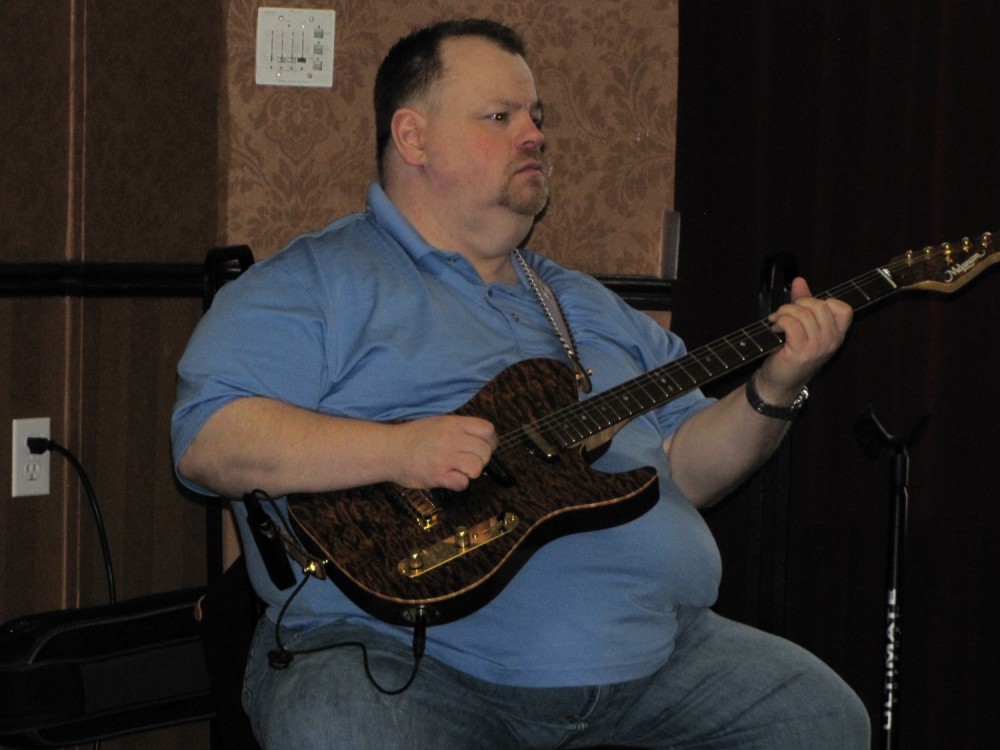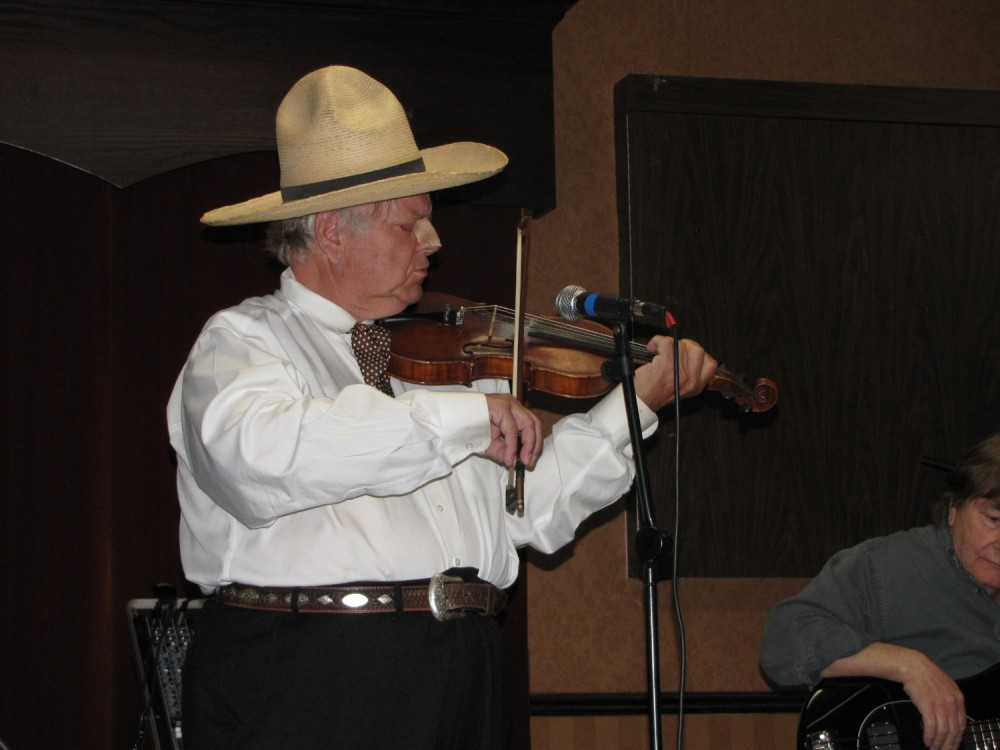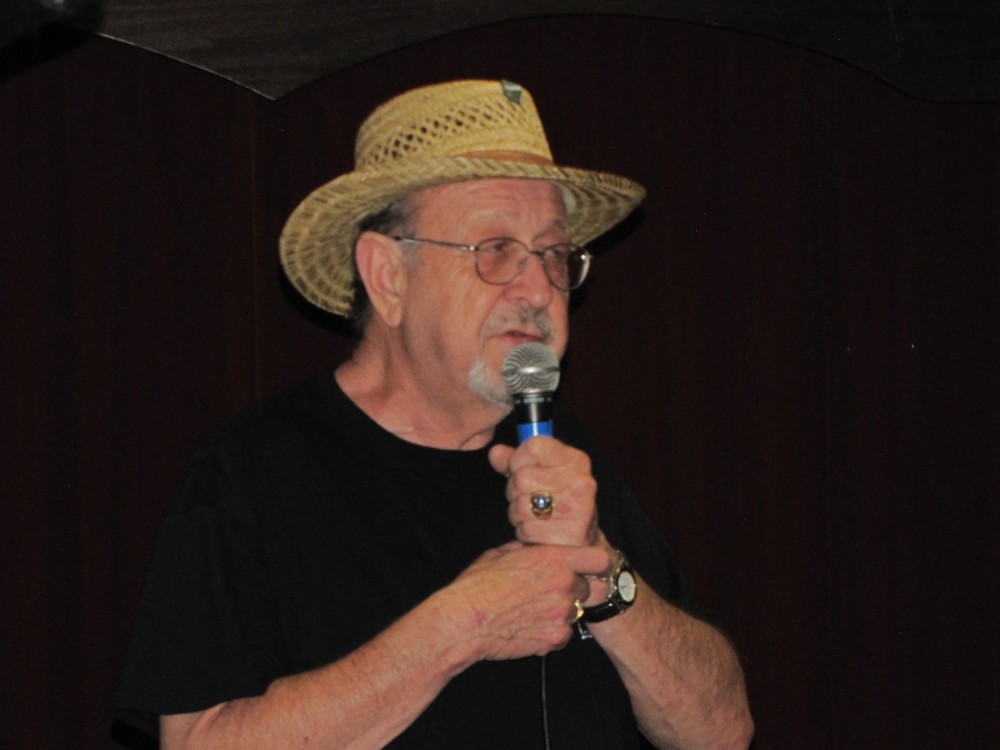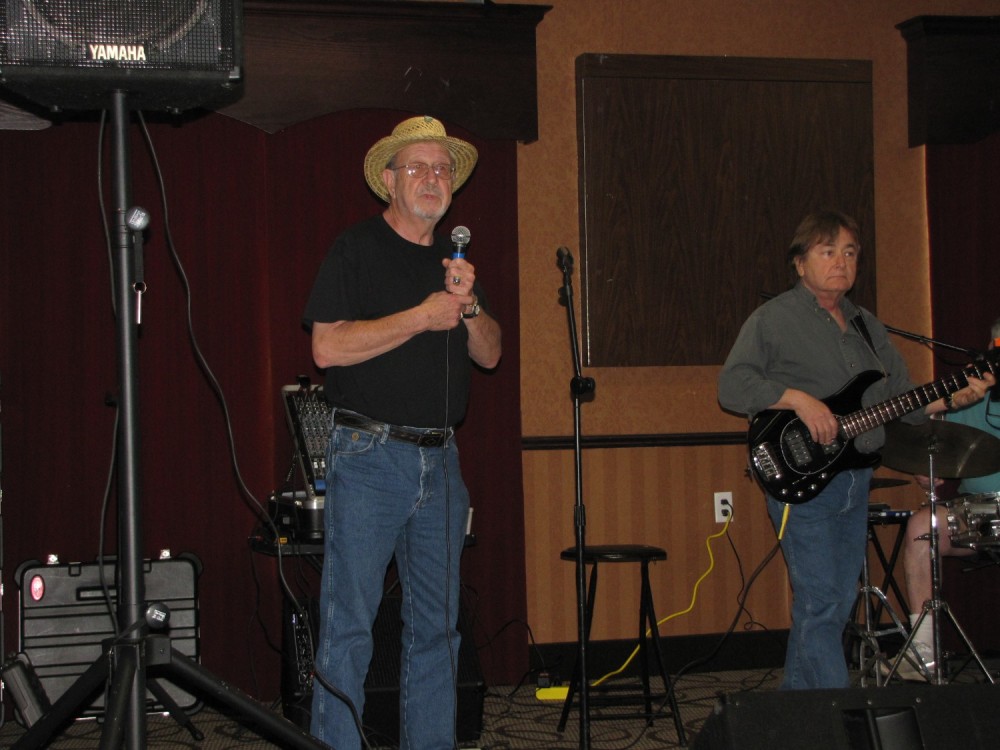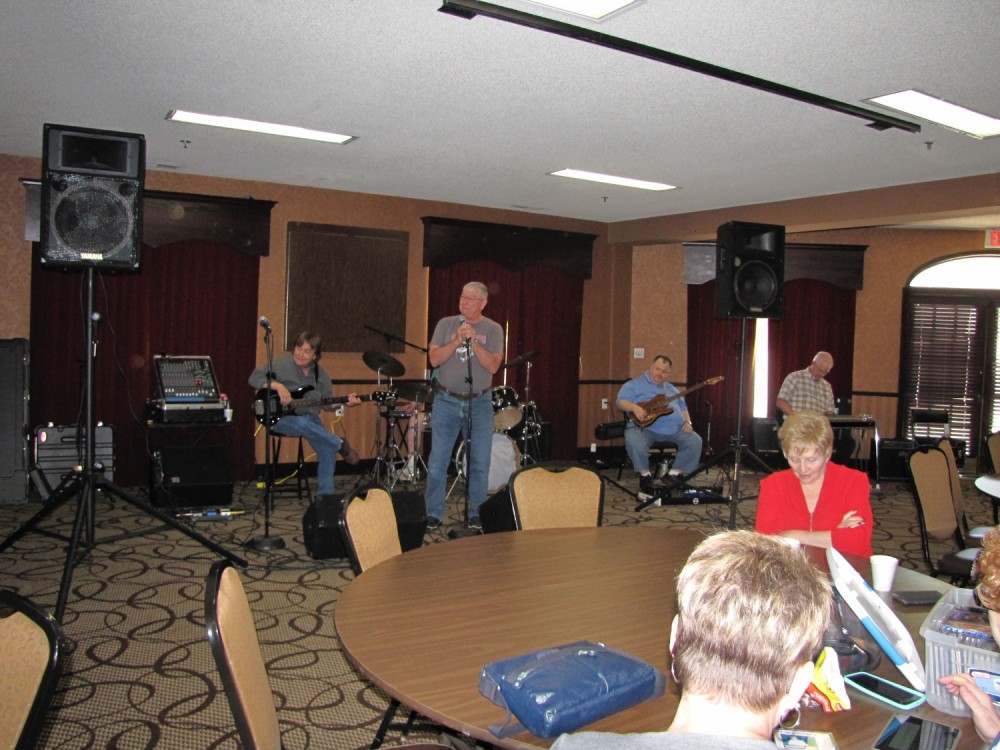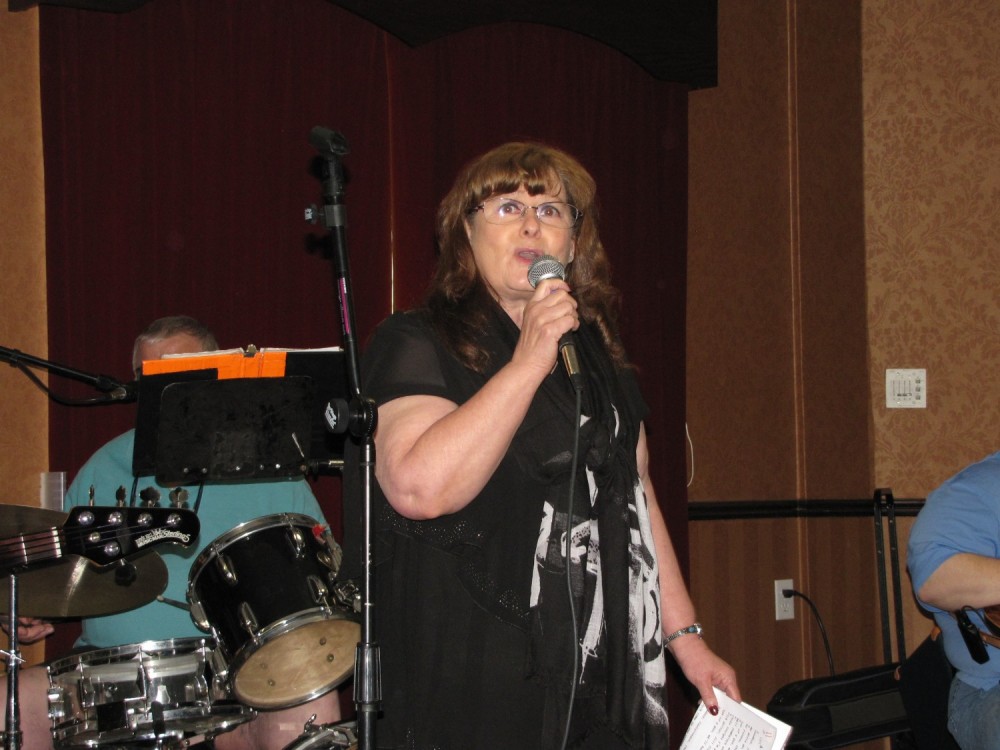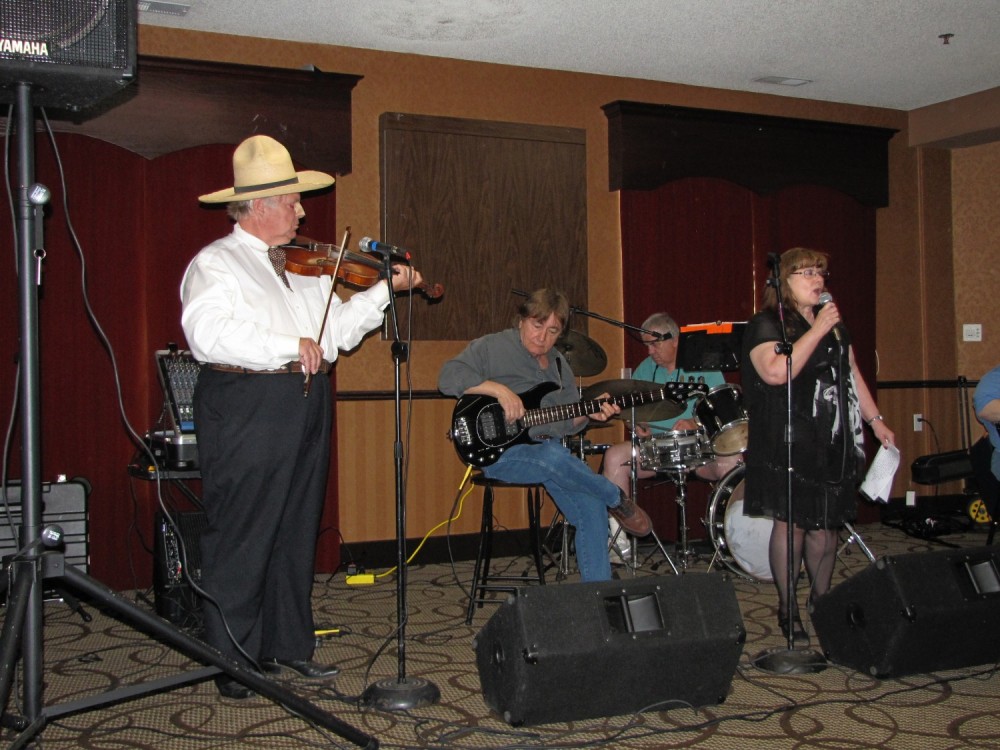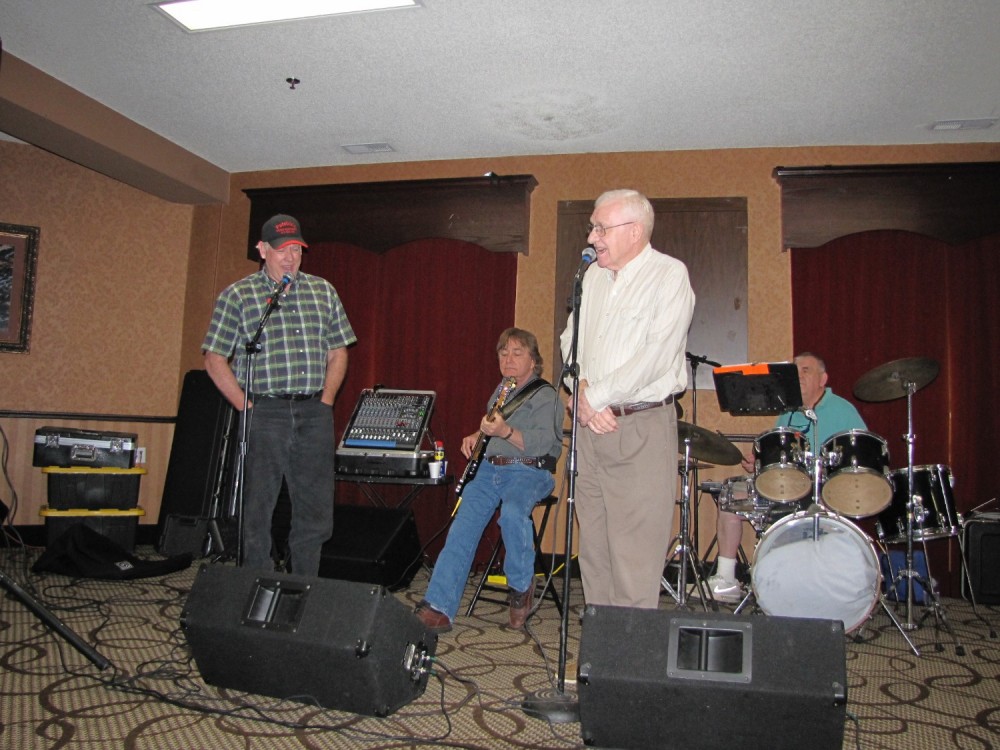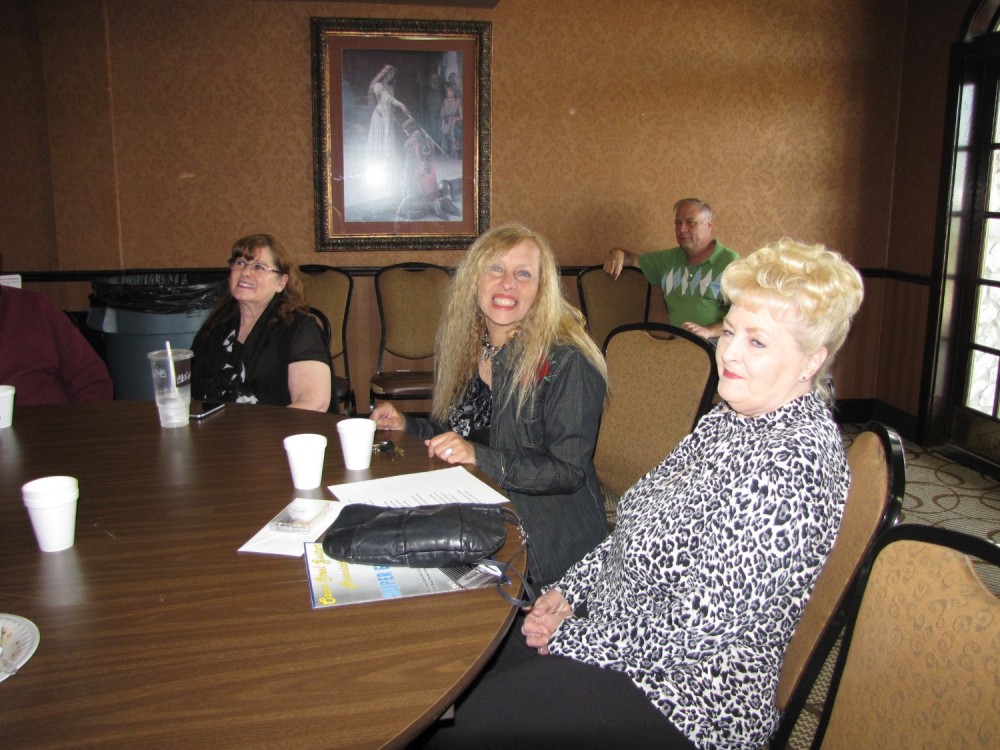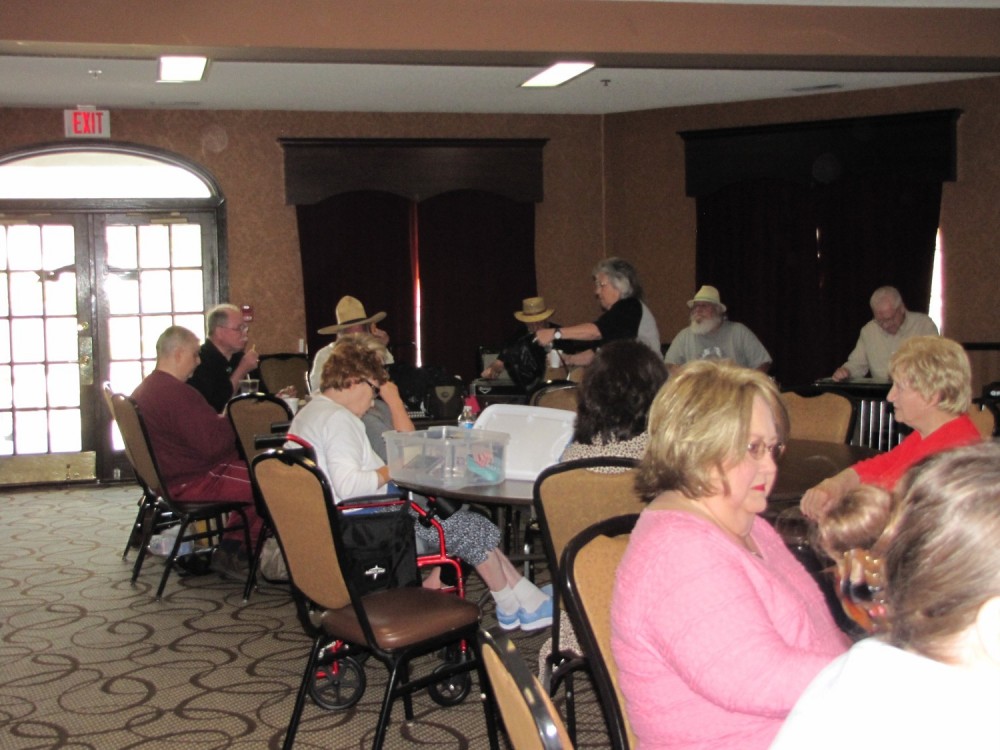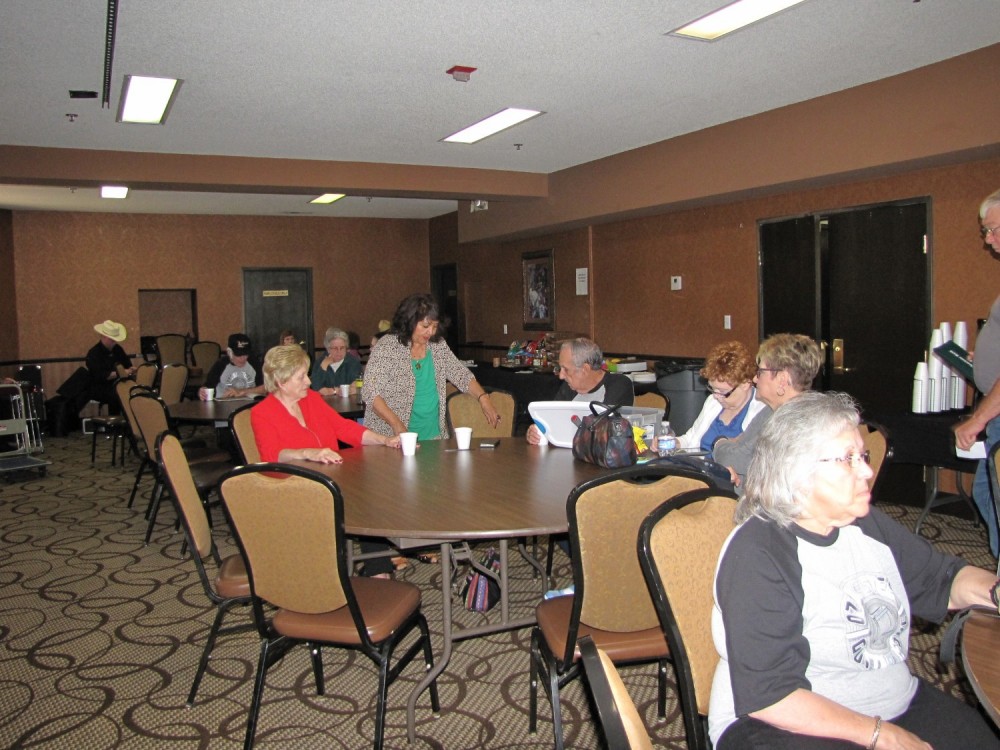 2017 April Jam Review

​It was a marvelously sunny day for our jam session & it was the best jam we've had in a while...We had 8 players...Bob Garrett, Steve Melchi, Eddie Lane, Mike Squires, Ron Erickson, Terry Bethel, Bob Tuttle, and David Dean White! Our band consisted of Buddy Lewis on bass & vocals, Russ Burns on drums & vocals, and Dino Strunk on lead & vocals, Steve Mitchell joined in occasionally on fiddle & vocals. Other singers during the day were Charlie Steichen, Bob Garrett, Cathy Smeenk, Eddie Lane, , Kevin Haffee, Bob Mundy. and Eilene Mitchell.
There was approximately 20 guests at the jam making total attendance about 32.
Thanks to Terry Bethel, Charlie and Rosemary Steichen, Cathy Smeenk, and Sheena Beauchamp(photos) for a great jam.
Thanks to all the ladies who brought food and a special thanks to the Stone Castle Hotel & Convention Center & Staff for Coffee & accessories and such a beautiful venue to play music in! Thanks Buddy Lewis for providing and engineering the sound system.Thank you to the guests for joining us because without your support and encouragement it would just be like a big rehearsal...
Our next jam is June 18th...same place-same time...:) We look forward to seeing most of you then and don't forget the Super Event July 28-30th

Thanks for joining us,

Martha J Randall
Behind the Scene Promotions

Keep Steelin'!