The Early Years


if anyone has a video or audio of the Honolulu String Trio please contact Martha at mjr2349@gmail.com THANKS
click on photos to enlarge in new window....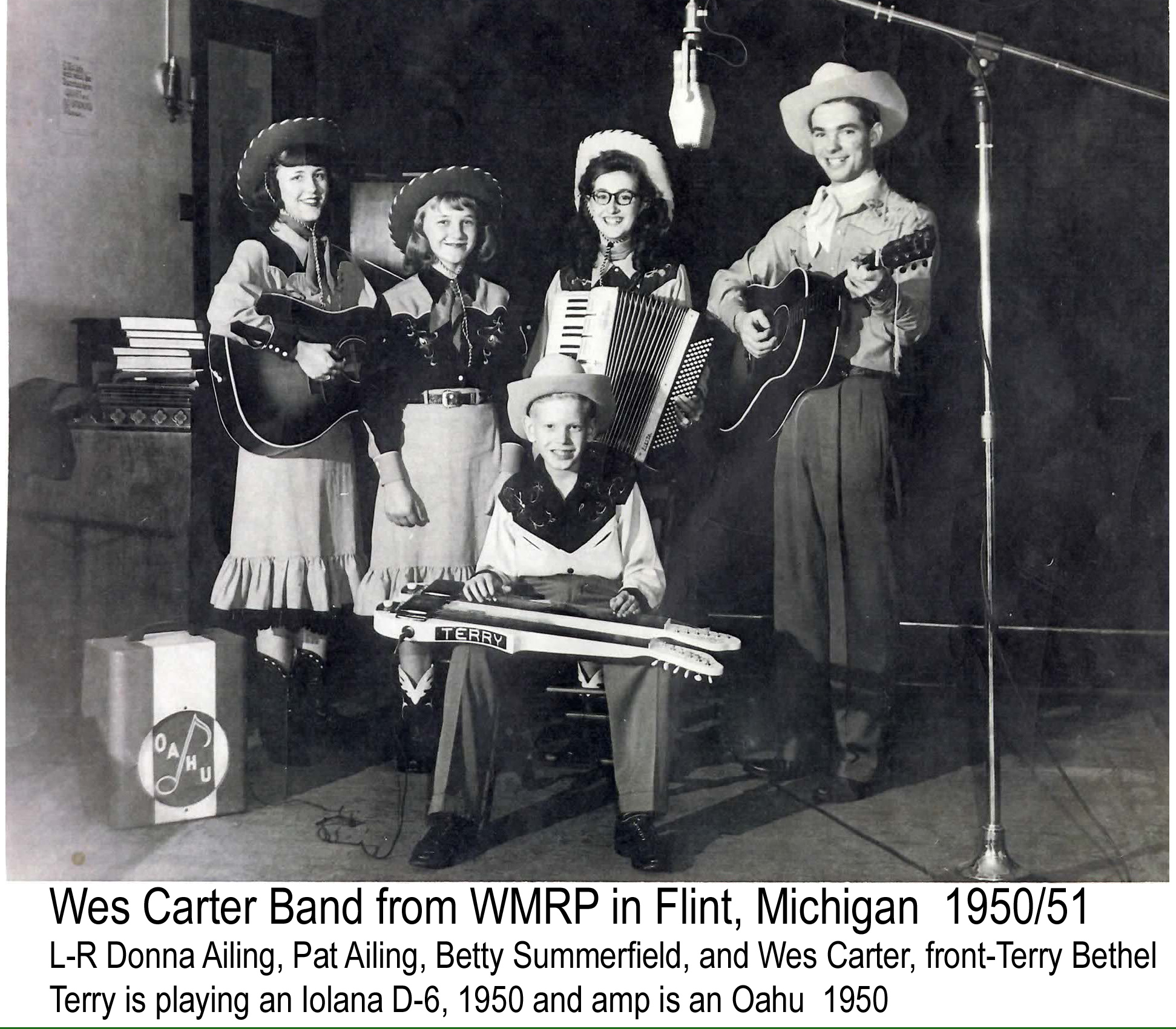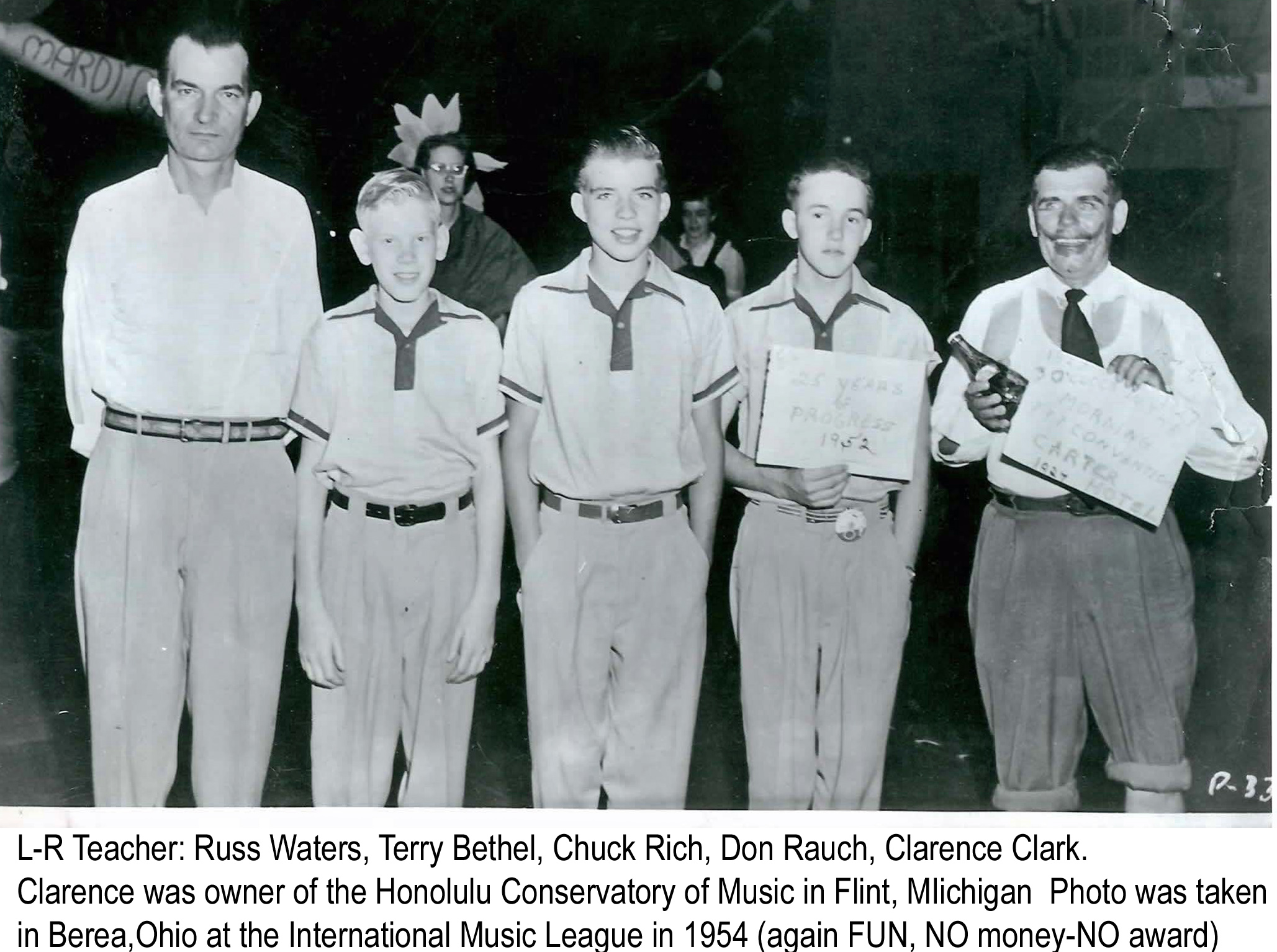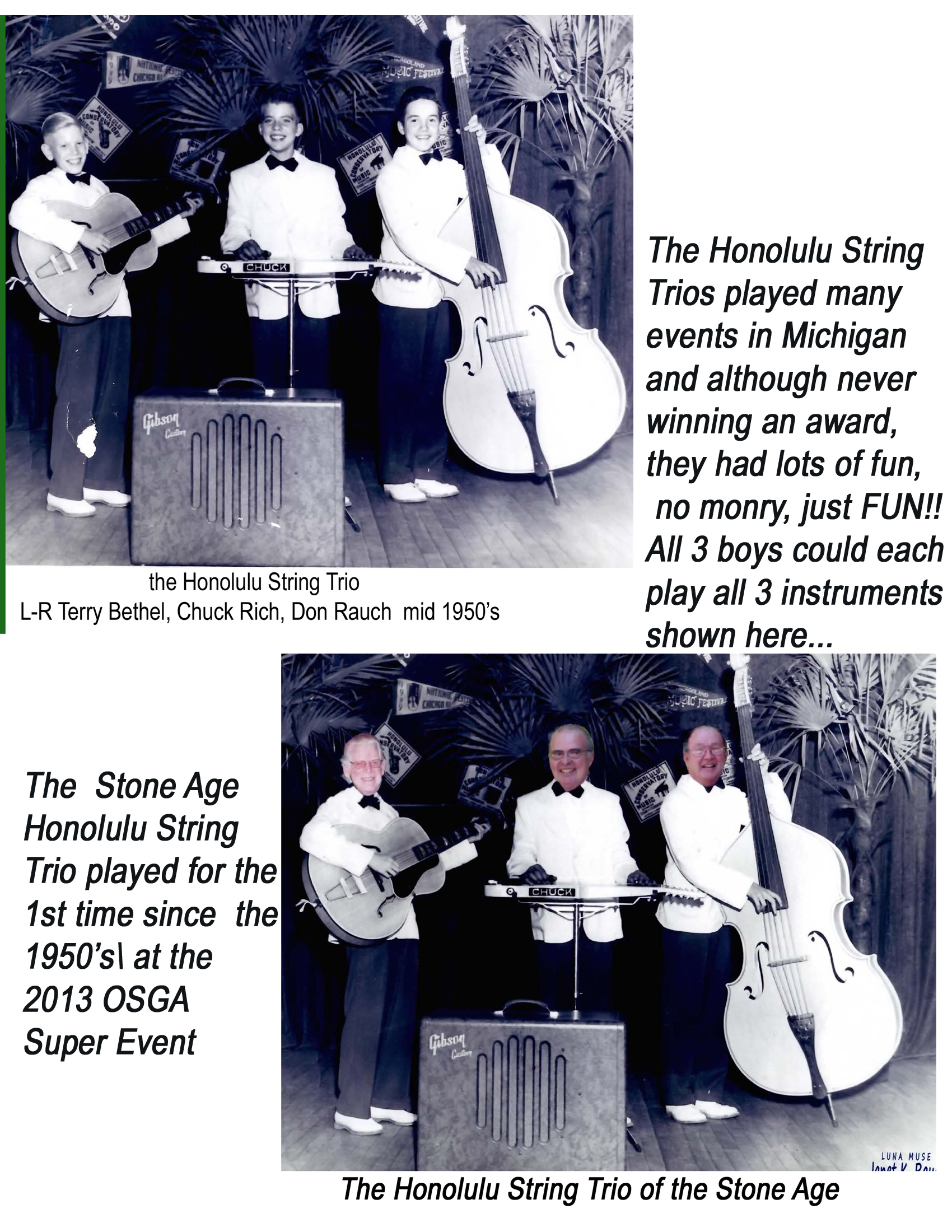 Please sign our guestbook on the "contact us" page!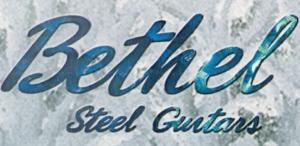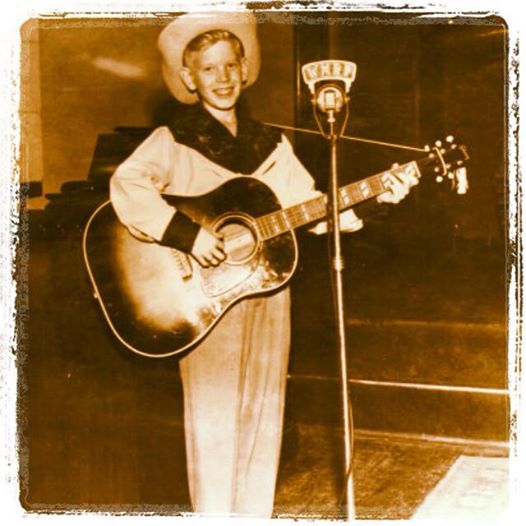 Taken same day as Wes Carter Band picture at WMRP In Flint, MI 1950/51
Tommy Vaughn and the Wonder Valley Boys were a popular act in the Michigan area back in the middle 1950s. The band first got together around 1955. They were said to have developed a unique style that led to their earning a reputation as one of Michigan's "...finest show and dance bands."

Tommy was also a songwriter. At the time, they were hoping to land a recording contract. A 1956 "Checkin' The Records" column notes that Tommy had released a tune for the Cactus record label.

Group Members:

Tommy Vaughn, vocals
Terry Bethel, steel guitar
Chuck Rich, steel guitar
Jude Cook, take-off guitar
Bill Simerson, bass
George Howey, rhythm guitar
Russell Waters, drums
Credits & Sources

Cowboy Songs; No. 49; December 1956;
American Folk Publications; Derby, CT
Country & Western Jamboree; March 1956;
Maher Publications; Chicago, IL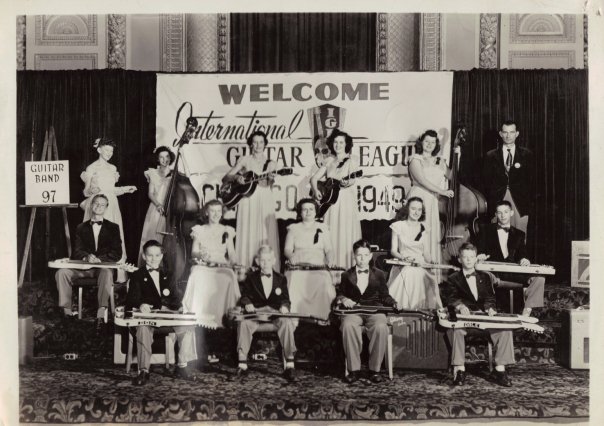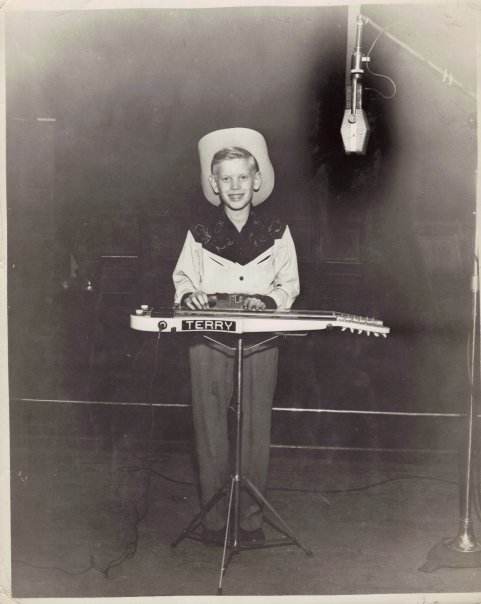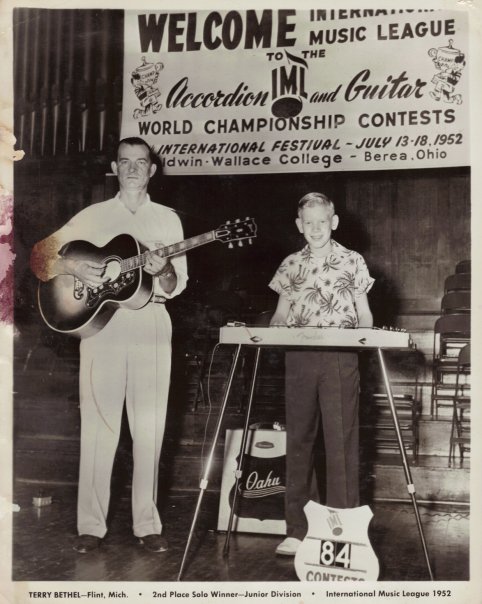 Terry playing a triple neck steel-1952...with Russ Waters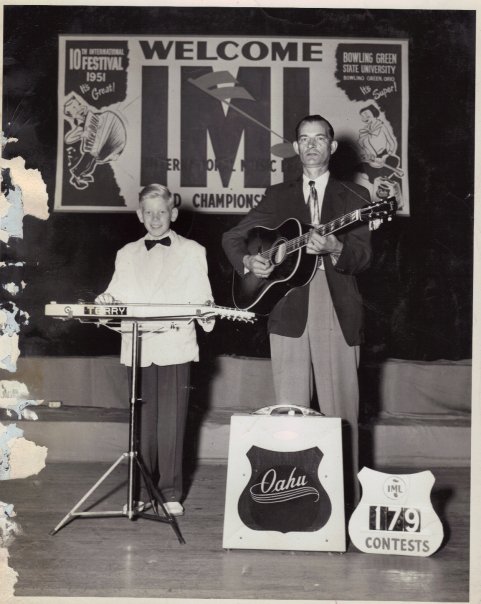 Terry playing a double neck steel- 1951....with teacher Russ Waters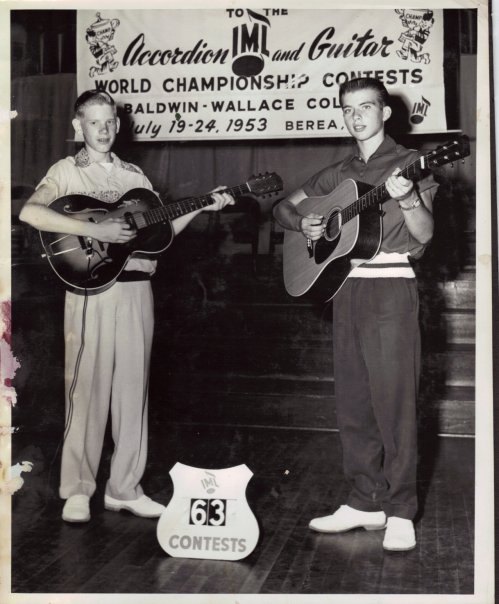 Terry age 15 playing an Epiphone....
with Chuck Rich...1953

Casey Clark & the Lazy Ranch Boys
Detroit

September 2, 2013
0 comments
By craig
In Images , Photographs

Casey Clark and Michigan Gov. G. Mennen "Soapy" Williams calling a square dance from the stage at 12101 Mack Avenue, ca. 1955. Source: Clark family

Of course, one would need weeks or months to present the connections between the labor movement and country-western music in Detroit during the 20th century. On this Labor Day, I'm reaching for low-hanging fruit by showing a couple of union-operated social halls used for country shows in Detroit 60 years ago.

12101 Mack Avenue is an address remembered fondly by longtime country music fans in Detroit. The site of the weekly "Lazy Ranch Boys Barn Dance" from 1952 to 1957, the union hall at 12101 Mack held many weekend stage shows by Casey Clark's group (all members of local musician unions), which in turn hosted famous entertainers and guests from across the U.S.A. and Canada. Originally a Hudson local, the hall became the base for a Chrysler local after the demise of the Hudson Motor Car Company.

Typical Lazy Ranch Boys audience at 12101 Mack, ca. 1956. Source: Clark family

Photos from the past demonstrate Clark's band's popularity. When Clark and his partners first arrived to head the WJR "Big Barn Frolic" in 1952, the Saturday night show was held at the Dairyworkers Hall on 2nd Avenue in Highland Park (see a contemporary photo below).

Within a year, Clark and company moved to a larger space at 12101 Mack, where they packed in audiences with their stage shows, followed by square and round dances. Its location off Connor, near Chrysler's east side facilities, easily drew country music fans who worked for Chrysler, many of whom lived in the surrounding area.

Read all about Casey Clark and the Lazy Ranch Boys, along with other artists who appeared on the "Big Barn Frolic," such as Chuck Hatfield, Boots Gilbert, Al Allen, Roy Hall, May Hawks and the Lonesome Pine Fiddlers in the book "Detroit Country Music: Mountaineers, Cowboys, and Rockabillies."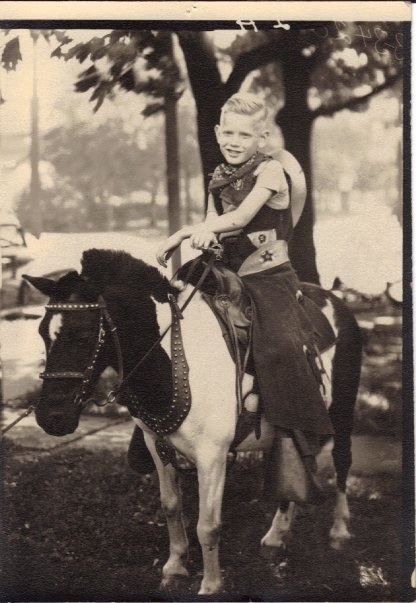 Terry about 1953/54 in Flint, MI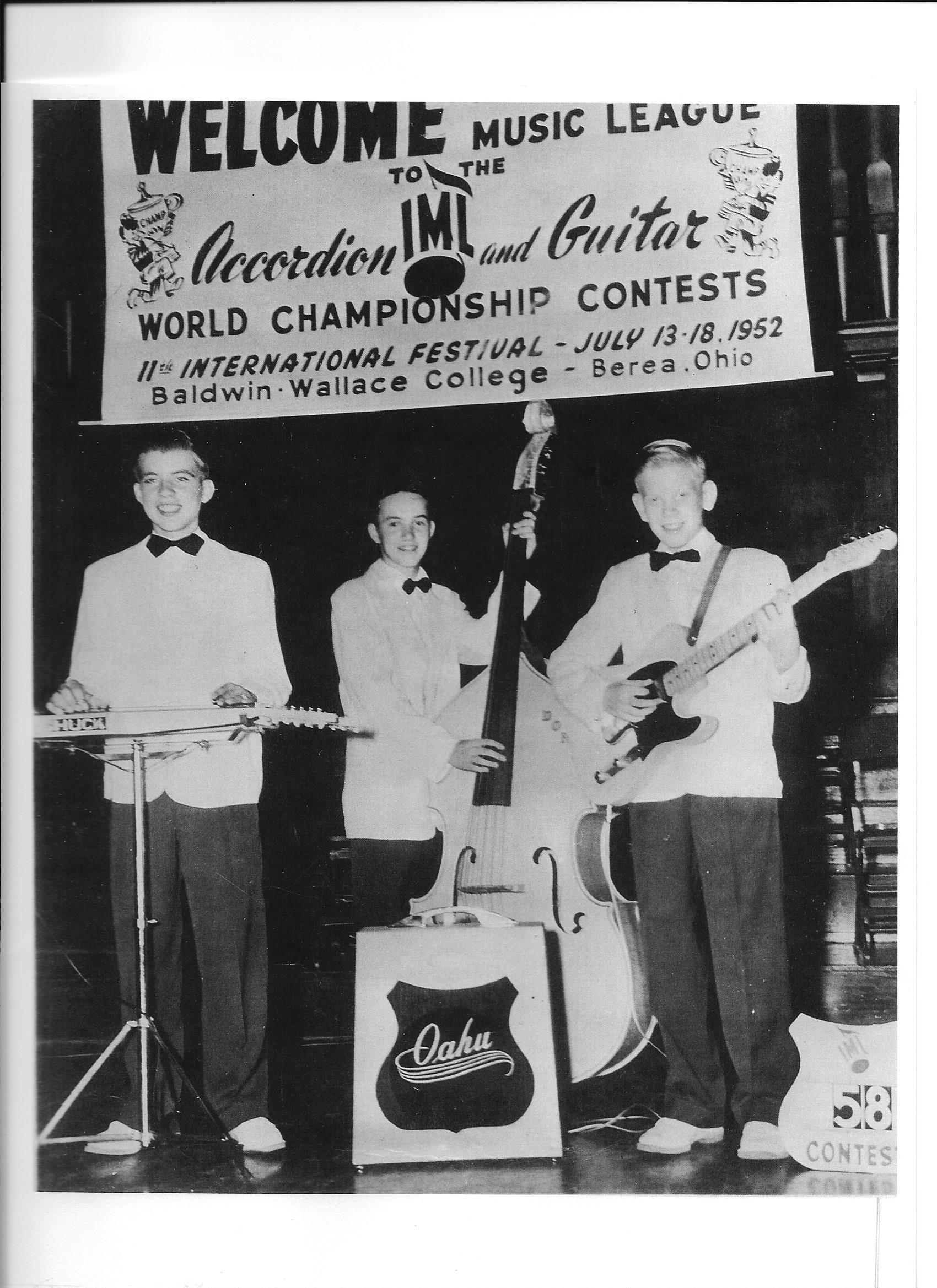 HONOLULU TRIO-1952
L-R-Chuck Rich, Don Rauch, & Terry playing a 1952 TeleCaster (which he hated) at the IML Accordian & Guitar World Championship Contests in Berea, Ohio, 1952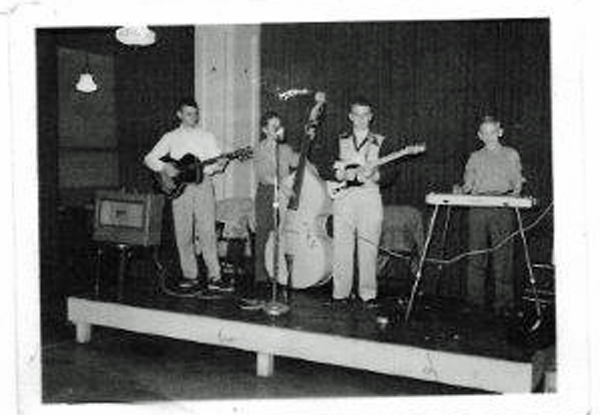 L-R: Don Goodman, Don Rauch, Rick Goodman, and Terry playing a 1952 Fender Triple 8 which Terry still owns. 1952/53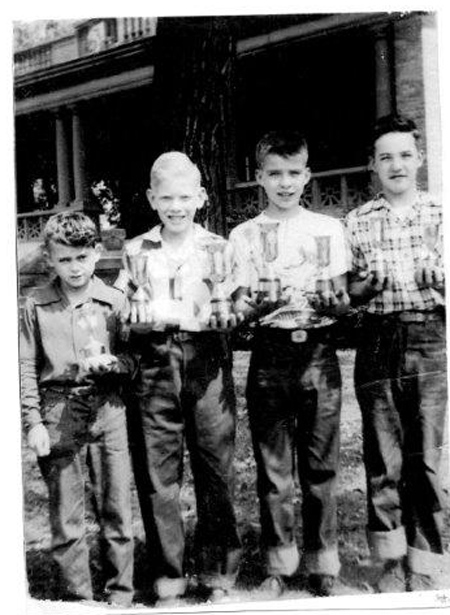 Friends L-R Lee Greisanhaver(?),
Terry, Chuck Rich, & Don Rauch
with Trophies won by the Honolulu Conservatory of Music at the IML Accordion & Guitar World Championship Contests, in Berea, O

hio

1951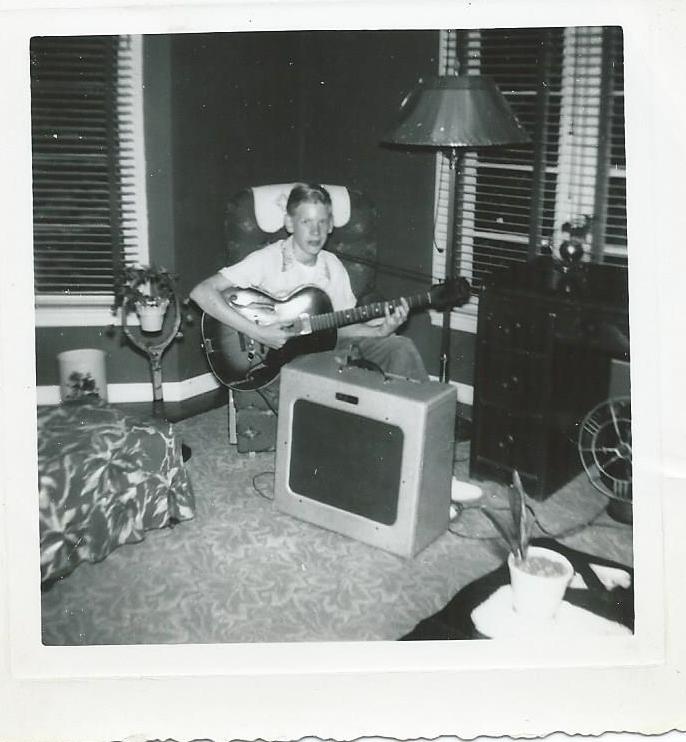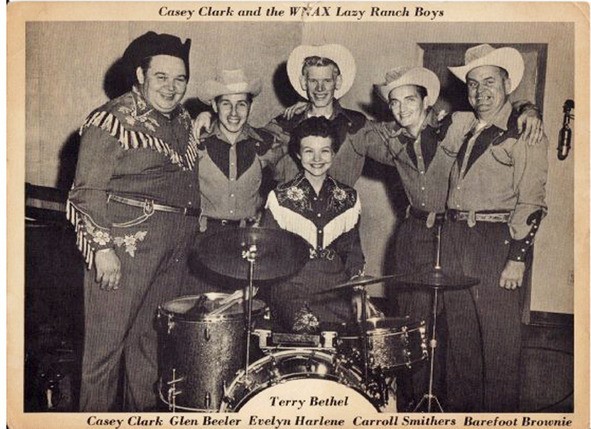 front-Don Rauch & Terry Bethel
back-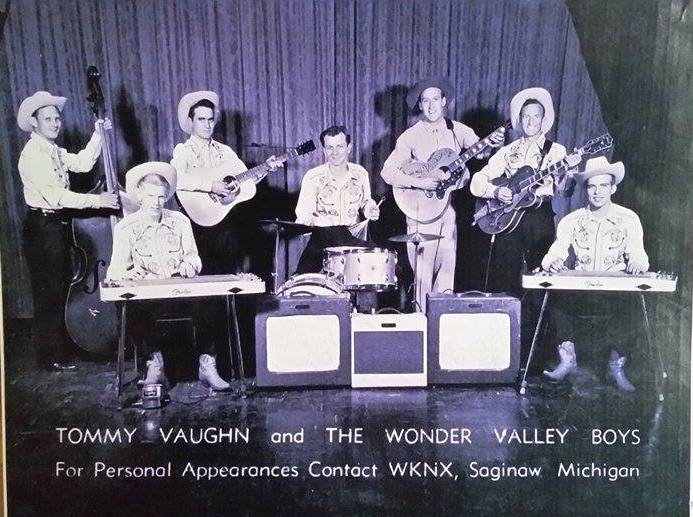 Russ Waters-Terry's Teacher
Max Henderson. Muriel(Pres of Russ's fan club) & Russ Waters
Terry, MurielPurdy, Betty Summerfield, & Wes Carter-1950

Wes Carter's Hilltoppers - Terry on lap steel
Double click here to edit this text.
Russ Water obituary and
Newspaper announcement